Boulevard Linear Direct-Vent Fireplaces Contemporary 48"
Tailor the Boulevard fireplace to suit your taste, starting with an elegant porcelain black liner that goes well with any décor. Or opt for an industrial chic look with the Ridgeback liner – a one-piece corrugated metal liner finished in distressed bronze.
The fully recessed burner fills the fireplace with lively flames– up to 38,000/25,000 Btu (Nat)/ 34,000/27,000 Btu (LP) for the DVLL48.
Acres of crushed glass cover the fireplace floor (available in a variety of colors), while the halogen lighting lets you set the perfect mood – whether the fireplace is burning or not. Choose our Copper Reflective or Bronze Reflective crushed glass– or Clear Frost. These translucent shades of crushed glass allow the under-floor white light system to shine through, but you can accent with other glass colors including our drops and droplets.
The available Rustic Log Set includes a unique assortment of ceramic fiber logs and stones, plus coiled slivers of stainless steel that react to the light and flames to bring your fireplace to life.

Fireplace Dimensions
Product Dimensions:
Width: 61 1/16"
Depth: 19 7/16"
Height: 36"
Framing Dimensions:
Width: 67 5/8"
Depth: 21 1/2"
Height: 49 1/2"
Glass Viewing Dimensions:
Width: 48 1/16"
Height: 13 13/16"

Features
Multi-Function Remote to control burner, optional accent lighting, and optional blower
Ceramic Glass
Barrier Screen
Non-Combustible Board for Top / Sides
Includes Matte Black Liner (Optional Liners also available)
Battery Back-Up
Optional Rustic Log Set
Optional Light Kit
Optional Decorative Fronts
Optional Blower
Electronic Variable Valve with Variable Thermostat Remote
BTU Max / Min: 38,000 / 25,000
Requires: Decorative Crushed Glass (60" Uses about 5 sq. ft.)
Vent Size: 5 x 8 inch Top Vent Only

This Unit Includes:

✓ Multi-Function Remote to Control Burner, Optional Accent Lighting, and Optional Blower
✓ Matte Black Liner (optional liner available)
✓ Ceramic Glass
✓ Barrier Screen
✓ Noncombustible Board for Tops/Sides

This Unit Requires:
Decorative Crushed Glass (Req 5 sq.ft. of Clear, Copper, or Bronze on burner (to allow lighting to show). Other colors as accent only)

Black Polished Crushed Glass (DG1BKP)
Blue Clear Crushed Glass (DG1BUC)
Clear Frost Crushed Glass (DG1CLF)
Copper Reflective Crushed Glass (DG1BCR)
Bronze Reflective Crushed Glass (DG1BZR)

Other Recommended Accessories
Log Set

7 Rustic Logs, 11 Rocks, 5 SS Coils (LSM1THF))
Light Kit
Optional Liners

Black Porcelain (DVP48LKR)
Bronze Ridgebrack (DVP48LPZ)
Decorative Front



1.5-inch Textured Black
Beveled Frame
(DF482LBLX)

1.5-inch Brushed Nickel
Beveled Frame
(DF482NB)


1.5-inch Oil-Rubbed
Bronze Beveled Frame
(DF482LBZT)

Black Forged Iron Frame
(DFF48LBL)

Distressed Pewter
Forged Iron Frame
(DFF48FPD)

Oil-Rubbed Bronze
Forged Iron Frame
(DFF48LBZT)

1.0-inch Matte Black
Beveled Trim Kit
(DF48BL)

1.0-inch Hammered Pewter
Adjustable Beveled Trim Kit
(DF48HP)
Decorative Media

Glacier Ice Glass Drops (DG1GC), Covers approximately 1 sq. ft.
Decorative Rock Assortment (DR1FMA), Covers approximately 1 sq. ft.
Decorative Pebble Assortment (DRFPA), Covers approximately 1/2 sq. ft.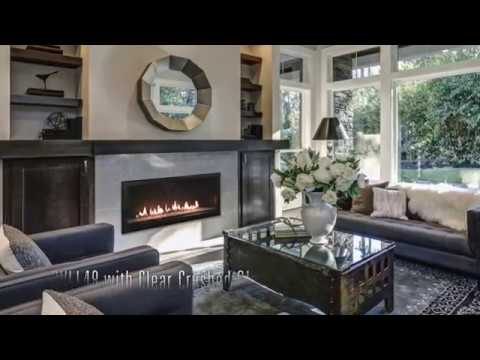 WARRANTY
10-year Limited Warranty on Combustion Chamber, Limited Lifetime on Glass. All other parts carry a three-year limited warranty. All remote controls and lighting systems carry a one-year limited warranty.
BROCHURE
Empire Boulevard Linear Direct-Vent
Fireplaces Contemporary 48" Specifications Guide
Empire Boulevard Linear Direct-Vent
Fireplaces Contemporary 48" Installation Manual