Boulevard Linear Contemporary Vent-Free Fireplaces 36"
Designed for eye-level, in-wall installation, Boulevard Fireplaces feature modern technology, artfully applied.
Empire 36" Boulevard Vent-Free Linear Gas Fireplace comes with your choice of Millivolt Ignition System, or an Intermittent Pilot Ignition. The millivolt system features a piezo igniter and a standing pilot, eliminating the need to run electrical wiring. The intermittent pilot system features an electronic ignition with no standing pilot.


Fireplace Dimensions
Product Dimensions:
Width: 42 3/16"
Depth: 11"
Height: 22 1/2"
Framing Dimensions:
Width: 42 1/2"
Depth: 11 1/2"
Height: 41 5/8"
Glass Viewing Dimensions:
Width: 35 7/8"
Height: 11 7/8"

Features
Fine Mesh Barrier Screen
Intermittent pilot ignition includes battery back-up and multi-function thermostatic remote
Millivolt ignition comes with On/Off remote
BTU 28,000 max / 19,000 min
Optional Driftwood Ceramic Fiber Log Set
Requires + 8-lbs of media, sold separately
Optional Metal Liners
Optional Light Kit
Optional Decorative Fronts
Weight: 87 lbs
Crushed Glass may be installed with or without the log set (use about 3 sq. ft.)

This Unit Includes:

✓ Barrier
✓ Thermostat Variable Remote (IP Models)
✓ Battery Relocation Kit (IP Models)
✓ On/Off Remote (Millivolt Models)

Optional Accessories
Liners

Black Porcelain, with Burner Cover (VBP36LBKR)
White Porcelain, with Burner Cover (VBP36LBWR)
Stainless Steel Liner, no Burner Cover (VBP36LSS)
Log Set

Driftwood 22-Piece Ceramic Fiber Log Set with Rocks (LS60SHF)
Light Kit
Decorative Media

Crushed Glass (Covers approximately 1 sq. ft., Use for accent only, May be installed with or without the log set. Uses about 2 1/2 sq. ft.)

Black Polished Crushed Glass (DG1BKP)
Blue Clear Crushed Glass (DG1BUC)
Clear Frost Crushed Glass (DG1CLF)
Copper Reflective Crushed Glass (DG1BCR)
Bronze Reflective Crushed Glass (DG1BZR)

Glass Drops and Rocks

Onyx Solid Glass Drops (DG1NXS), Covers approximately 1 sq. ft.
Decorative Rock Assortment (DR1FMA), Covers approximately 1 sq. ft.
Decorative Pebble Assortment (DRFPA), Covers approximately 1/2 sq. ft.
Control Options for Millivolt Models

Battery Operated Thermostat Remote Control (FRBTC2)
Battery Operated Programmable Thermostat Touchscreen Remote Control (FRBTPS)
Wall Thermostat, Reed Switch (TMV)
Wall Thermostat, Wireless (TRW)
Decorative Fronts/Trim Kits

Left to Right: 3/4-inch Matte Black Trim (DF361VBL); 1-1/2-inch Beveled Front in Matte Black (DF362VBL)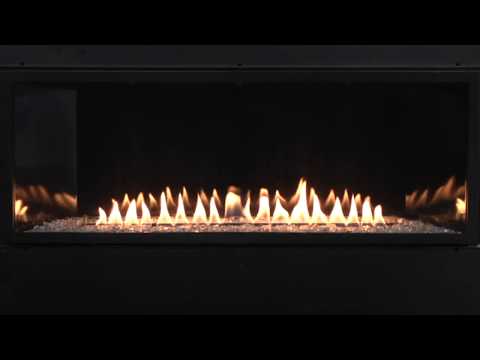 WARRANTY
All Vent-Free products carry a 5-year limited warranty with a 5-year limited labor warranty. All remote controls carry a 1-year limited warranty.
BROCHURE
Empire Boulevard Linear Contemporary Vent-Free
Fireplaces 36" Specification Guide
Empire Boulevard Linear Contemporary Vent-Free
Fireplaces 36" Installation Manual