Boulevard See-Through Vent-Free Fireplaces 48"
Beautiful, elegant, and efficient... your See-Through Boulevard fireplace will add value, ambiance, and warmth to your home. Choose the conventional See-Through Boulevard or the See-Through Boulevard with Curved Burner.

Fireplace Dimensions
Product Dimensions:
Width: 52 3/16"
Depth: 11 3/4"
Height: 22 1/2"
Framing Dimensions:

Width: 54 1/2"
Depth: 12"
Height: 41 5/8
Glass Viewing Dimensions:

Features
Fine Mesh Barrier Screen
Optional Driftwood Ceramic Fiber Log Set
Optional Light Kit
Optional Decorative Fronts
Optional Black Porcelain Liner
Battery Relocation Kit
Electronic Variable Valve with Variable Thermostat Remote
BTU Max / Min: 36,000 / 25,000
Installs with or without Decorative Front
Decorative Fronts help conceal the edges of the Finished Opening - See Manual for Finishing Details
Crushed Glass may be installed with or without the Log Set - Uses approximately 3 sq. ft.
Weight: 123 lbs.
Type of Gas: LP or Natural
Ignition System: Intermittent Pilot

This Unit Includes:
✓ Barrier
✓ Thermostat Variable Remote Control
✓ Battery Relocation

Other Recommended Accessories
Liner

Black Porcelain Liner with Burner Cover (VBP48BLKR)
Log Set

Driftwood Ceramic Fiber Log with Rock Set (LS60SHF)
Light Kit
Decorative Front


.75-inch Matte Black
Beveled Frame
(DF481VBL)

1.5-inch Matte Black
Beveled Frame
(DF482VBL)
Decorative Crushed Glass (May be installed with our without the log set. This unit uses 3 sq.ft.)

Black Polished Crushed Glass (DG1BKP)
Blue Clear Crushed Glass (DG1BUC)
Clear Frost Crushed Glass (DG1CLF)
Copper Reflective Crushed Glass (DG1BCR)
Bronze Reflective Crushed Glass (DG1BZR)
Decorative Media

Onyx Solid 1-in. Glass Drops (DG1NXS), Covers approximately 1 sq. ft.
Decorative Rock Assortment (DR1FMA), Covers approximately 1 sq. ft.
Decorative Pebble Assortment (DRFPA), Covers approximately 1/2 sq. ft.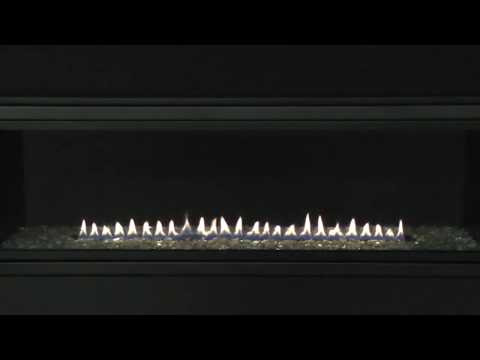 BROCHURE
Empire Boulevard See-Through
Vent-Free Fireplaces 48" Specifications Guide
Empire Boulevard See-Through
Vent-Free Fireplaces 48" Installation Manual