Enjoy an indoor or outdoor fireplace year-round!
Mason-Lite fireplaces are the perfect way to add some extra warmth and comfort to your home. Whether you're looking for a small 33" fireplace for an apartment, or a 63" model for a larger space, Mason-Lite has you covered. Plus, with a variety of facade finishes to choose from, you can create the perfect look for your home. Mason-Lite fireplaces are certified for both indoor and outdoor installation, so you can enjoy them all year long.
Whether you dream of having an indoor traditional fireplace in your upstairs master bedroom retreat or on your outdoor patio, you can accomplish it without major building infrastructure reinforcement. This is because the Mason-Lite Lightweight Masonry Fireplace is half the weight and half the cost of traditional masonry fireplaces.
These modular concrete fireboxes are the lightest in weight in their class with the highest heat resistant strength on the market. A key advantage of prefab outdoor fireplace kits is the rapid installation. Often, you can install these fireplace models right away, which means you can start using and enjoying them promptly after purchase.
Fireplace Kit Specs
Mason-Lite factory-built fireplaces are available in five different sizes of 33″, 39″, 44″, 49″, and 63″.
The fireplace façade can be finished with brick, marble, tile or stone, typically at a thickness of 1¼":
The exterior may be finished with the same non-combustible products, including wood siding as long as proper clearances from combustible materials are adhered to according to the installation instructions.
The prefabricated fireplace system meets or exceeds all federal, state, and local construction building code requirements and is certified for both indoor and outdoor installation
Fireplace Kit Features

The Mason-Lite fireplace is lightweight and easy to install, making it perfect for indoor or outdoor use. Get the look of a traditional masonry fireplace without all the hassle. Get the look of a traditional masonry fireplace without all the hassle. 
It complies with UL 127 & UL 103 chimney component standards, meaning you can be sure it's a quality product.
The kit comes complete with refractory mortar, rebar and T-Bar, so you don't have to worry about buying anything else.
The Mason-Lite fireplace features a limited lifetime warranty, meaning you can be confident in the product's quality.
The fire has been heat tested up to 1,700° F, making it one of the most heat resistant fires on the market
Save money on your heating bill.
The wider heat radiant means you'll be comfortable in more places in your home.
Feel like a pioneer with an American-made product.
Be part of the green movement and save energy.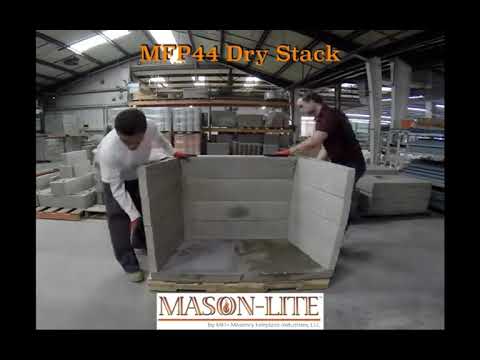 Optional Firebrick Panels
To ensure the longevity of your fireplace all of our Mason-Lite units require a firebrick liner. The firebrick panels add a classic look to your fireplace and efficiently reflect more heat into your living space. A typical firebrick lining takes a Mason five to eight hours of labor to install but the Mason-Lite prefabricated firebrick panels install easily in a matter of minutes.
The optional prefabricated firebrick panels are available in full running bond, split running bond, and a split herringbone. These prefabricated panels are lightweight, durable panels that are installed on site. Unlike others faux brick panels, Mason-Lite panels are made with real firebrick. The set consists of two sides, a back and a bottom that fit the standard firebox sizes of 33″-63″.
Chimney Design
The Mason-Lite fireplace construction has been tested with both a masonry chimney, manufactured by MFI, and a Class A listed metal chimney. Either chimney system will work.

When installed, the maximum overall height of the Mason-Lite fireplace design is 40 feet. The minimum chimney installation height is 14 feet, given that the chimney is straight. If the chimney is not straight, the minimum installation height is 17 feet.
Masonry Fireplace Sizes
Model Size
Product Dimensions
 

Venting Dimensions

33" 

37"W x 28"D x 54 1/4"H

12"
39" 

43"W x 28"D x 62 1/4"H 

12"
44" 

48"W x 28"D x 62 1/4"H 

12"
49" 

 53"W x 28"D x 62 1/4"H

14"
63" 

67"W x 28"D x 70 1/4"H

16"
75" 

75"W x 28"D x 32 3/4"H

16"
Fireplace Framing Sizes
Model Size
Framing Dimensions
 

Finished Opening Dimensions

33" 
41"W x 30"D x 56 1/4"H
30"W x 22.5"H
39" 
47"W x 30"D x 64 1/4"H
36"W x 30.5"H
44" 
52"W x 30"D x 64 1/4"H
41"W x 30.5"H
49" 
57"W x 30"D x 64 1/4"H
46"W x 30.5"H
 63" 
71"W x 30"D x 72 1/4"H
60"W x 30.5"H
75" 
82"W x 30"D x 72 1/4"H
72"W x 30.5"H
The full 33-inch fireplace includes components to build firebox with a 33-inch wide by 24-inch high fireplace opening and two feet of masonry chimney, plus a bag of mortar.

Similarly, the 39-inch, 44-inch, 49-inch, and 63-inch kits come with all the key pieces you need to build a modular fireplace anywhere in your home. Each of these fireplaces comes with materials to build essential fireplace components, including hearths, walls, lintels, steel supports, rating plates, all-thread bars and rebars.
Note: If you want a gas fireplace, we offer the Mason-Lite Gas B Vent System which comes with gas logs.  Contact us for additional information.
Featured on the show 'America's Most Desperate Landscape', look how easy it is to build this unit!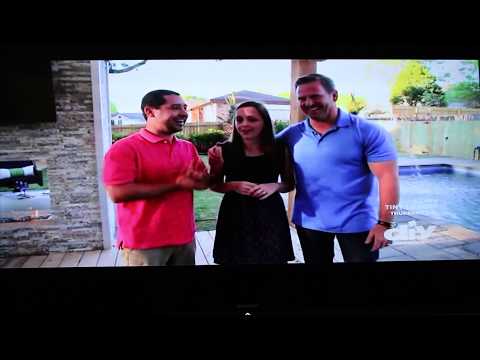 Mason-Lite Wood Burning Fireplace Manual
Specification Guide: