CBO-500 DIY Masonry Pizza Oven Kit
For outdoor cooking enthusiasts who spend more time in their backyard than inside, there is nothing greater than a delicious meal prepared and enjoyed outdoors. If you already have a top-of-the-line grill and a living space that can be described as an oasis, how do you add to the experience?  Add wood-fired cooking to your outdoor kitchen!
Upgrade the way you dine and entertain with the CBO-500 wood burning brick oven. Made in the USA, this kit can be enclosed in any custom design to meet your existing decor (see photos for ideas). It is a state-of-the-art high temperature refractory oven, designed to make mastering wood-fired cooking easy.
From cherry cobblers to gourmet pizza, this outdoor kitchen pizza oven will make every meal memorable. Your guests will rave over the authentic taste and flavors! And don't let the name fool you - it isn't just pizza you'll be cooking to perfection.
For a limited time, get a free bonus cooking kit with your order! A $155 value, the pizza oven accessory kit includes:
Pizza Peel
Infrared Thermometer Gun
Oven Cleaning Brush
We have customer photos for you to browse for ideas on enclosing the oven, and we have several instructional videos in our video tab on building an enclosure and using the oven.

CBO-500 DIY Pizza Oven Kit Specifications
Quick oven heat up time - heats in less than an hour and stays hot all day!
Internal Dimensions: 22.5"W x 26.5"D x 11.8"H (594 sq inches)
Exterior Dimensions: 28.5"W x 29.5"D x 16"H
Cook (1) 12" pizza pie or (2) 10" pies 

in under 2 minutes

for your pizza parties!   
Bake pizza, bread, cookies, cakes, and even meat with a delicious and unique oven-roasted flavor right in your own backyard.
Simple to install - the bundle kit comes with detailed instructions 
Self-cleaning and easy to maintain with high heat
Iron Chef Restaurateurs, Tim Love and Edward Lee, advocate the superior cooking performance of the CBO Pizza Ovens!

"Cooking with wood fire adds an entire new vocabulary to my cuisine, one that is primal, instinctive and adventurous. With my Chicago Brick Oven, I can achieve this with a consistent heat source that I could not live without. It's my favorite oven to cook with. The menu changes weekly but the CBO-750 is a mainstay!"

- Chef Edward Lee
Iron Chef America

Oven Features
Type: DIY / Masonry / Ready To Finish - perfect for DIYers who want to design their pizza oven or enlist a professional contractor to help create the perfect backyard centerpiece! 
Construction: Refractory Cement | Stainless Steel Fibers - will handle the North American climates from Florida to North Dakota
Fuel Type: Wood  - Built to retain heat for hours of wood-fired cooking
Design: Proprietary low dome design, flue system, and refractory material create the exclusive and dynamic Flame Roll - the only way to generate temps as high as 1000°F for true wood-fired taste
Certification: NSF Rated | UL Listed - sounds technical but it really just means it will protect your health and keep you safe!
Included Components
Pizza Oven Kit Includes: 5-piece oven (Dome, 2-Piece Hearth, Arch), Decorative Door
Install Kit Includes:  Anchor Plate, Insulating Board & Blanket, 18-Gauge Galvannealed Steel Plate, Mortar
Bonus Cooking Kit:  Pizza Peel, Brush, Infrared Thermometer
DuraVent 6" Anchor Plate (6DT-AP) - Will connect to DuraTech 6" Class "A" Double Wall Pipe (Venting Pipe and Termination Cap NOT INCLUDED)
This outdoor pizza oven has a low, igloo-like design to create high temperatures and concentrated heat. Because of this unique design, you'll be able to use conduction, convection cooking, and radiant heat interchangeably to create gourmet meals, whether you're an at-home chef or a professional restaurateur!
Don't hesitate - Add To Cart now to get your own Chicago Brick Oven CBO-500 bundle!
 Videos
While watching these videos, just imagine how the CBO-500 oven could be built into your existing outdoor entertaining space.  If you can imagine it, you can build it!
Benefits of a Chicago Brick Oven
The design of the CBO-500 allows it to reach temperatures over 1000°F.  But, that's not the only reason why you should get a Chicago Brick Oven.  Watch this video to learn even more reasons: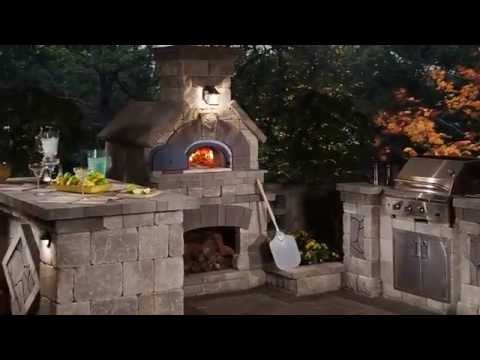 Outdoor Pizza Oven Kit Time-Lapse Installation
Building a custom outdoor oven is easy when starting with the Chicago Brick Oven CBO-500 bundle.  Watch this video to see just how easy it can be done: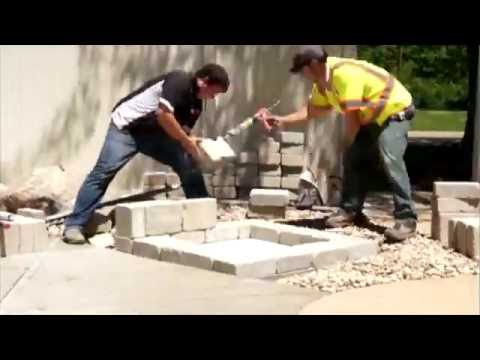 Starting a Fire in the Chicago Brick Oven
Watch this video for tips to starting a fire in your outdoor oven.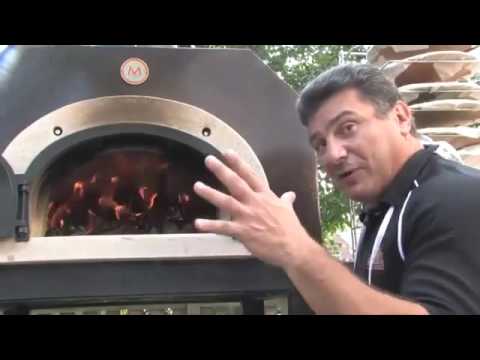 Curing Your Chicago Brick Oven
Curing your CBO-500 oven simply means starting several small temperature fires over time to allow all moisture to leave the brick.  Below is a great method for curing your oven.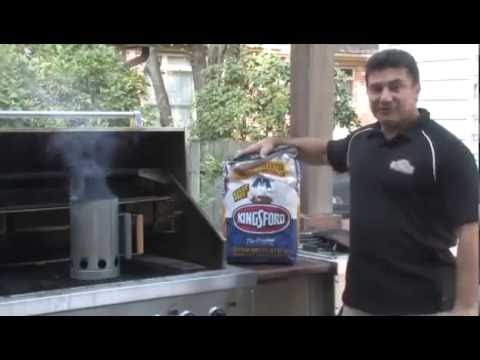 Warranty
Chicago Brick Oven has a limited warranty that warrants their products to be free from defects in materials and workmanship for a period of three (3) years from the date of shipment.
Local regulations about wood burning equipment should be consulted.

CBO DIY Kit Side-by-side Comparisons
Weight: 480 lbs

Dimensions:
34"W x 41.25"D x 16.25"H
Cooking Surface:
28"W x 38"D x 12.5"H
1,064 sq in
Door Opening:
17" W x 8.5" H
Our Most Popular Kit
Weight: 350 lbs

Dimensions:
28.5"W x 29.5"D x 16"H
Cooking Surface:
22.5"W x 26.5"D x 11.8"H
594 sq in
Door Opening:
17" W x 9.25" H
For Smaller Footprints
Weight: 920 lbs

Dimensions:
50"W x 58.5"D x 19.5"H
Cooking Surface:
53"W x 39"D x 13.5"H
2,067 sq in
Door opening:
21" W x 10"H
For a larger family