Build your own brick oven with a CBO-750 pizza oven kit
Don't struggle trying to build your own pizza oven when you can start with a correctly engineered DIY Pizza Oven.  With this "made in the USA" outdoor wood burning oven kit, you can design and build a unique oven area to match any decor and showcase your individuality.   This wood burning oven will be the centerpiece of your backyard or commercial patio!
FREE Bonus Pizza Oven Tool Kit!  For a limited time only!  Kit includes a Pizza Peel, Infrared Thermometer Gun, and an Oven Cleaning Brush.

CBO-750 DIY Pizza Oven Kit Specifications
The proprietary low dome design, flue system, and refractory materials create an exclusive Flame Roll which can generate temperatures as high as 1000°F for true wood-fired taste.  And, it looks amazing at night!
You're not buying an oven, you're buying an experience and future memories!
Iron Chef Restaurateurs, Tim Love and Edward Lee, advocate the superior cooking performance of the CBO Pizza Ovens!

"Cooking with wood fire adds an entire new vocabulary to my cuisine, one that is primal, instinctive and adventurous. With my Chicago Brick Oven, I can achieve this with a consistent heat source that I could not live without. It's my favorite oven to cook with. The menu changes weekly but the CBO-750 is a mainstay!"

- Chef Edward Lee
Iron Chef America

Oven Features
Design: DIY / Ready to Finish - this pizza oven diy kit allows you to  create the look you want for your pizza oven
Construction: State-of-the-art High Temp Refractory Cement Reinforced with Stainless Steel Fibers to ensure long-term strength and durability for years of use in all climates
Fuel Type: Wood - the Chicago Brick Oven signature Flameroll is eye-catching and visually enticing! The CBO-750 Gas Hybrid Model is also available using propane (LP) or natural gas (NG)
Certifications: NSF Rated | UL Listed - The CBO-750 Wood Burning Model Conforms to: UL Subject 2162 & NSF/ANSI STD 4, Certified to: ULC STD S627
Clearance to Combustibles: 10" to Sides | 18" to Ceiling | 30" from Door
Included Components
6-Piece Refractory Oven Components: Dome, 3-Piece Hearth, Arch, Decorative Door
Installation Kit: Anchor Box with Duravent Flue Anchor Plate, 3 Insulating Boards, Insulating Blanket, Steel Plate, Mortar
Bonus Cooking Kit:  Pizza Peel, Brush, Heat Sensing Gun
DuraVent 6" Anchor Plate (6DT-AP) - Will connect to DuraTech 6" Class "A" Double Wall Pipe (Venting Pipe and Termination Cap NOT INCLUDED)
This outdoor wood fired pizza oven has a low, igloo-like design to create high temperatures and concentrated heat. Because of this unique patented design, you'll be able to use conduction, convection cooking, and radiant heat interchangeably to create gourmet meals, whether you're a backyard or a professional chef. 
Certified to UL and NSF4 Standards, this pizza oven is safe for indoor and outdoor use. For commercial consumers, it has never been easier to drive sales with a one-of-a-kind dining experience.  This pizza oven can pay for itself in a week!
Don't hesitate - Add To Cart now to get your own Chicago Brick Oven CBO-750 bundle! Have more questions?  Give us a call.
 Videos
While watching these videos, just imagine how the CBO-750 oven could be built into your existing outdoor entertaining space.  If you can imagine it, you can build it!
Benefits of a Chicago Brick Oven
The design of the CBO-750 allows it to reach temperatures over 1000°F.  But, that's not the only reason why you should get a Chicago Brick Oven.  Watch this video to learn even more reasons: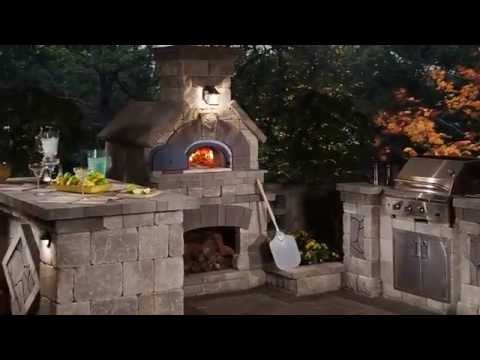 Outdoor Pizza Oven Kit Time-Lapse Installation
Building a custom outdoor oven is easy when starting with the Chicago Brick Oven CBO-750 bundle.  Watch this video to see just how easy it can be done: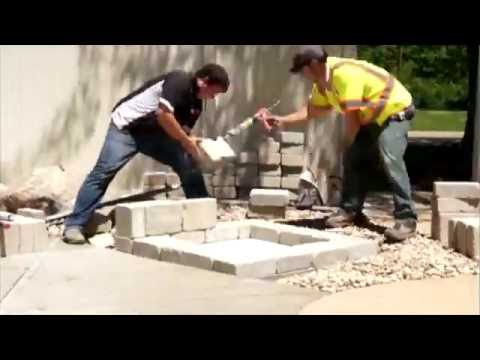 Starting a Fire in the Chicago Brick Oven
Watch this video for tips to starting a fire in your outdoor oven.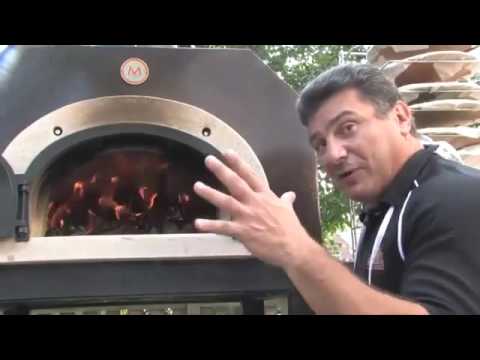 Curing Your Chicago Brick Oven
Curing your CBO-750 oven simply means starting several small temperature fires over time to allow all moisture to leave the brick.  Below is a great method for curing your oven.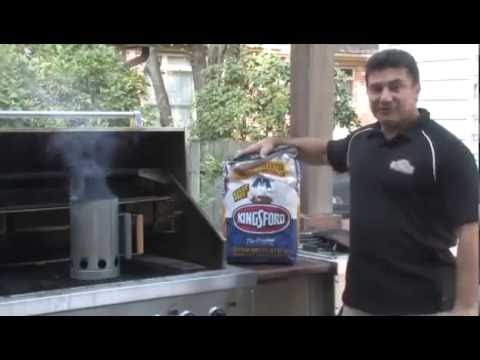 Warranty
Chicago Brick Oven has a limited warranty that warrants their products to be free from defects in materials and workmanship for a period of three (3) years from the date of shipment.
Local regulations about wood burning equipment should be consulted.

CBO DIY Kit Side-by-side Comparisons
Weight: 350 lbs

Dimensions:
28.5"W x 29.5"D x 16"H
Cooking Surface:
22.5"W x 26.5"D x 11.8"H
594 sq in
Door Opening:
17" W x 9.25" H
For Smaller Footprints
Weight: 480 lbs

Dimensions:
34"W x 41.25"D x 16.25"H
Cooking Surface:
28"W x 38"D x 12.5"H
1,064 sq in
Door Opening:
17" W x 8.5" H
Our Most Popular Kit
Weight: 920 lbs

Dimensions:
50"W x 58.5"D x 19.5"H
Cooking Surface:
53"W x 39"D x 13.5"H
2,067 sq in
Door opening:
21" W x 10"H
For a larger family