Go PRO with the new Maximus Professional Series Oven!
If you're looking for a professional-grade pizza oven to power your food truck or catering business, the Maximus Prime PRO Large Pizza Oven is the perfect choice for you!
This oven is the ideal size and power to handle commercial-level demand. Crafted with superior European engineering, this wood-fired oven boasts an impressive double wall of stainless steel construction for unrivaled durability and protection. It is bonafide fire-breathing machine that can heat up in just 30 minutes and cook exquisitely-crafted pizzas in three minutes flat! The floor is built with refractory floor tiles, making sure your pizza is perfectly cooked all the way through.
This wood-fired oven is handmade in Portugal. Not only does it cook pizzas in three minutes or less, but you can use it to roast chicken, vegetables, casseroles, desserts, and bread.
The outer wall is Aluminum and the inner wall is Stainless Steel (double wall) containing a high-temperature special ceramic blanket. Highly resistant to salt and sea corrosion, this oven also features a refractory floor tile and a decorative façade brick made of refractory cement (Lafarge). Forging iron on the inside structure enables the oven to stay hot on the inside for hours while staying cool on the outside. And each oven comes with an amazing complimentary Portuguese ceramic baking dish.
Your customers will be impressed with the perfectly cooked pizzas every time – so look no further than the Maximus Prime PRO Large Pizza Oven for your business. Get the reliability and performance you and your customers deserve.
Why Choose a Stainless Steel Pizza Oven?
Unlike a brick oven, a stainless steel pizza oven heats up in 30-45 minutes so you can fire it up while you work on getting the pizza ready. Handmade in Portugal, this oven produces superb wood-fired pizzas as well as any other dish you can imagine!  The larger cooking floor multiple pizza pies at a time and they will cook to perfection in less than 3 minutes.
At a manageable weight of only 300 pounds, this is the perfect commercial pizza oven for mobile food truck businesses, caterers, pizza parties, small restaurant businesses, backyard birthday parties, corporate events, trailers, and fairs. Much less expensive than a pizza trailer and light enough to move around - even fits in the back of most cars. You can't go wrong - optimize your business with this economical oven.

Oven Specifications
Outside Dimensions:   39" W x 39" D x 30.3" H(to top of flue w/o chimney)
Outside Dimensions: 39" W x 39" D x 45"H (from base to the top of the 14.17" chimney)
Internal Cooking Height: 12.5" H from floor to upper false ceiling
Chimney Pipe: 14.17" H x 5.9" Diameter
Cooking Surface: 35.4" W x 35.4" D
Door Opening: 20" W x 11" H
Chimney Flue Outlet:   5" H
Weight: 300 lbs
Materials used in manufacturing:
Outside: Aluminum wall with 1.4mm (high oxidation and corrosion resistance (we've used ours in the Florida weather for years w/o any issues!))
Inside: 304-2B grade Stainless Steel Double wall with a total of 1mm each wall totaling 2mm - Stainless Steel 304-2B is better due to its resistance to salt and sea corrosion.
High-temperature ceramic blanket and a special fire-Blanket with safety homologation, bio-soluble, and asbestos FREE
Floor: Refractory Tiles 1200C
Front Facade: Made with cast stone in refractory cement (Lafarge) and inside structure made with forged iron to reinforce the Cast stone. Each oven is different as they are handmade.
Chimney and door: 100% 304-2B Stainless steel

You can read our review of the Prime Wood Fired Oven here!

Included Free With The Oven:
Removable Stainless Chimney with Valve and Cap - directs smoke up and away from you; cap protects your oven from dew and rain
Stainless Oven Door - use when you are cooking at slow heat to make perfectly crusted loaves of bread!
Thermometer (

0-932°F

) - helps you know when the oven is ready for cooking
Ash/Wood Holder - helps block wood and ash from your pizzas
One (1) Extra Floor Tile
Authentic Pizza Ovens is the recipient of the Best Wood-Fired Oven
Producer in the US! Awarded by LUXlife Magazine in 2022 ⭐️

We've found that our Maximus Prime Pizza Oven creates a family cooking atmosphere because, unlike a grill that involves one person doing all the cooking, this large pizza oven lets all family members get involved from firing up the oven to food preparation to cooking delicious meals.
Cooking in the Maximus Pizza Oven (note: the oven shown in the video below is the smaller Maximus Arena)
Maximus Prime Oven Videos
Breakfast Casserole Cooking in Prime Pizza Oven
We don't like wasting good heat in our wood-burning ovens so after the pizzas are cooked, we often throw in a good breakfast casserole in preparation for the following morning!  Here's a video of a scrumptious southwestern breakfast casserole complete with eggs, cheese, and salsa! Check out the large cooking space!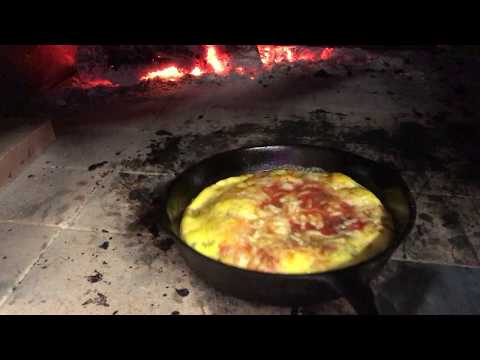 Here's another video showing a couple of pizzas cooking in the Maximus Prime oven.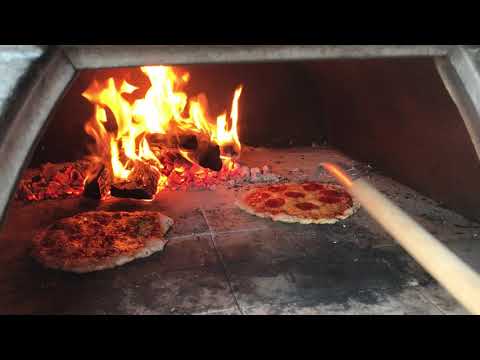 Warranty
Read Authentic Pizza Ovens Warranty here
All our ovens REQUIRE "all-weather" protection from rain, sleet, and snow, fallen leaves, and protection from the harsh elements when not in use. If you don't have a cover, you can find the Prime Oven Cover here that fits snugly over the oven and secures with a pull tie.  These are beautiful ovens that are meant to last for a very long time, but you must take care of it.