Can't decide whether to use gas or wood for your party? 
Having a hybrid pizza oven is a good conversation starter when you invite your friends over for a pizza party. This pizza oven is unique in its own way because you have the option to use gas for a baking party today or wood for a pizza party tomorrow, or the other way around. Be one of the first folks to get their hands on one of our brand new Pinnacolo IBRIDO (Hybrid) Pizza Ovens! 
The gas oven will heat up as quickly as 30-45 minutes while it takes about 45 minutes to an hour to heat up if you prefer to cook with wood. That's enough time for you to get your pizza ready while your oven is heating up!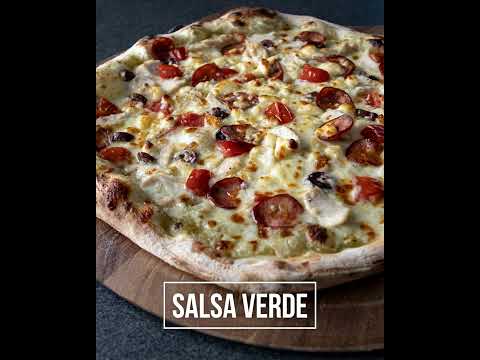 What you need to know about the Pinnacolo IBRIDO (Hybrid) Pizza Oven
CSA Approved - means it has been tested to ensure years of safe use
Easy to use Gas Ignition - simple press and turn ignition and flame control
Rear-mounted gas burner - provides easy no-fuss operation
Stainless Burner Cover - protection when you are cooking with wood
Protected Storage area - holds your tank with extra space for wood storage
Insulated double-wall stainless steel dome - designed to focus the flames and helps retain heat
Cordierite pizza stones - thermal shock resistant and retain heat for a crispier crust
2 Stainless steel side shelves - 14" wide shelves make preparation easier
Stainless door visor - keeps the front of your oven cleaner
Fixed Thermometer - instant view of the ambient temperature inside your oven
Adjustable Chimney Damper - allows you to control the airflow and temperature
Front-mounted crossbar - Hang a towel and use S hooks to hang accessories
Wheeled base with locking casters - lets you move your oven to the best cooking position
Large wooden door handle - stays cool and protects hands from high temperatures
Complete selection of Tools - Ready for years of great food
Maximum temperature can reach 1000F (but recommended cooking temperatures should be between 650-800F)
This gas oven is only available in propane
This comes complete with a 1-year limited Warranty!
35,000 BTU

Pinnacolo IBRIDO (Hybrid) Dimensions
Oven Width: 32"
Oven Depth: 37"
Oven Height: 25"
Oven Internal Width: 25.25" W
Oven Internal Depth: 29.5" D
Chimney Height: 24"
Chimney Width: 8" ⌀
Door Opening: 22"W x 11"H
Side Shelf: (2) 14"
Overall Width with Side Shelf: 60"
Bottom Stand Height: 31" H
Storage Dimensions: 30.7"W x 26.4" D
Overall height:  80" H
Overall weight: 210 lbs
The Ibrido gas-fired oven is the perfect size for baking homemade pizza!
Kindly note that you can not take this oven off its base/cart. The gas line runs underneath the oven and the igniter knob is screwed directly onto one of the cart's front legs.
If you want to use this oven as a countertop pizza oven, you have to add a Conversion Kit as an optional accessory! 
Your oven will arrive with:

12" Premium perforated Pizza Peel
2 x Acacia wood peels
Cleaning broom with Scraper
Double Handed Stainless Steel Pizza Rocker Cutter
Full Weatherproof cover
Weatherproof Tank Cover
Infrared Thermometer
High-Temperature Gloves
Stainless Steel Fire Separator
And a Bonus PINNACOLO Apron!
Pinnacolo IBRIDO (HYBRID) Pizza Oven
User Manual