Add a touch of luxury to your outdoor living space today!
Looking to add a touch of luxury and comfort to your outdoor living space? Look no further than Bromic's Platinum Smart-Heat Gas Outdoor Heater. These heaters are built with pure premium materials and designed with elegance, ensuring that there is no compromise on performance, reliability, or beauty.
Each heater comes with a complimentary wall mounting bracket so that it can be easily mounted on walls or structures. Ceiling poles, deflectors, and controllers can be purchased as additional accessories. To control the heater, we recommend adding the Bromic On/Off controller and wireless remote. Alternatively, the heater can also be controlled via a standard wall switch.
Please note that you can not control the heat output of the gas heater. This is only possible on our Bromic electric heaters by using a dimmer controller.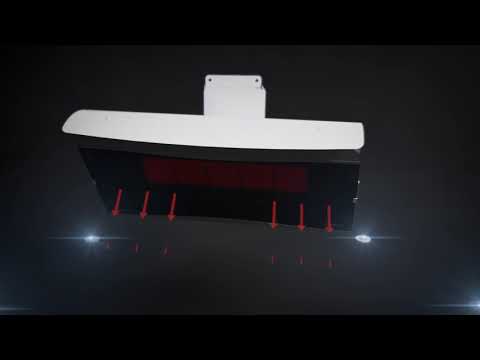 Standard Benefits
Our heaters are made of high quality materials and designed with elegance.
These heaters have a sleek, modern design that will complement any outdoor living space.
You'll be able to enjoy your backyard all year round without having to worry about the weather.
You'll never again have to shiver in the cold while you're trying to enjoy your backyard or patio.
 
Technical Specifications
Platinum Smart-Heat Gas Specifications
Installation/User Manual
Installation must be carried out by a licensed and authorized technician in accordance with local building codes. Please refer to our clearance requirements and consult the installation manual for further details.