We've been having great fun experimenting with doughs and sauces!
A wood-burning brick oven is a perfect addition to any backyard space. There's no reason to leave the party on the patio, which is why we're proud to offer the portable Chicago Brick Oven 750 on a wheeled cart, making it possible to move the delicious taste of wood-fired cooking around the pool or by the firepit.
What makes the 750 Portable so great?
Durable rolling cart design
The CBO 750 is normally available as a countertop oven model, which is great for indoor/outdoor applications involving a purpose-built space for an oven. In contrast, the portable 750 arrives on a super sturdy, yet wieldy rolling cart base able to go wherever the party is. The cart design also contains space for storing wood, helping you make room for more of what matters at your cookouts.
High heat, rolling flame
The 750 was built to take a beating, and that's shown in its astonishing maximum temperature of 1000 degrees Fahrenheit. These kinds of temperatures make it possible to fully cook a pizza in just 90 seconds, allowing you to focus on being the life of the party instead of doting on dinner for hours.
Timeless design
Inspired by tradition, yet built to modern standards!  Decked in a snazzy, burnt copper, the 750 incorporates centuries-old practices used to build brick ovens and dresses it in an unassuming, but never unnoticed, exterior design that combines evocative geometry with gently sweeping lines.
The 750 would look perfectly suited to its environments in any kitchen, whether it's 1950 or 2050. Not only will a pizza oven on wheels turn heads, it'll look good doing it at the same time!
Crowd-pleasing capacity
Able to hold 2 pizzas at once, or a pizza and any number of delectable side dishes, the 750 is able to meet the demands of any number of people attending a gathering without you feeling the heat (except the warmth of the fire!).  At 60 pizzas an hour, nobody will go hungry!
For a limited time, purchase the CBO-750 Mobile and get a FREE Bonus Cooking Kit with your purchase!  Kit includes a Pizza Peel, Infrared Thermometer Gun, and an Oven Cleaning Brush.  Over $150 value!
Click "ADD TO CART" to purchase your CBO-750 Wood-Fired Oven NOW!
CBO-750 Specifications
Save time as there is no installation required!  This portable pizza oven comes pre-assembled! 
The brick oven is designed to produce a rolling fire, creating the perfect versatile cooking environment.  This allows you to bake slowly at 200°F for dishes like wine-braised beef, or up to 1,000°F  for a 90-second Neapolitan pie.
Bake pizzas in under 2 minutes
38" x 28" cooking surface
Easily cook (2) 12" pizzas- average 60 pizzas/hour
Pizza Oven on Cart Features
Type: Cart - one piece oven and cart - custom-built with weather-resistant, heavy-duty casters for high portability
Construction: Refractory Cement | Stainless Steel Fibers | Metal Hood - high-tech composite - designed to hold heat for faster and longer cooking times
Insulation:  Unique insulating design creates a heating envelope that allows your oven to reach high temperatures quickly while remaining cool on the outside
Finish: Copper Vein - also available in Silver
Fuel Type: Wood - there's nothing like authentic wood-fired flavors!
Certification: NSF Rated | UL Listed - safe for indoor and outdoor use
Pizza Oven Items Included: Prefabricated refractory oven on Metal Counter Top Base with Metal Hood fixed on a durable custom rolling cart - completely assembled - no need for contractors or extra materials!
Bonus Cooking Kit Includes: Pizza Peel, Brush, Infrared Thermometer Gun
Don't hesitate - Add To Cart now to get your own Chicago Brick Oven CBO-750 mobile oven today!
Benefits of a Chicago Brick Oven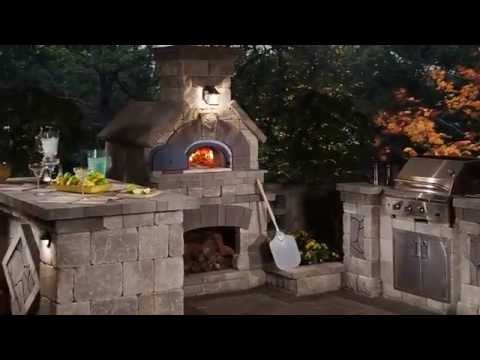 Firing Your Outdoor Pizza Oven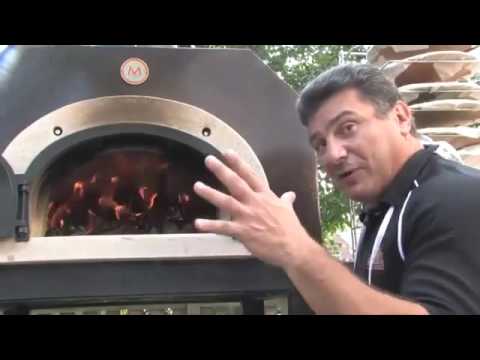 Chicago Brick Oven Warranty
Chicago Brick Oven has a limited warranty that warrants their products to be free from defects in materials and workmanship for a period of three (3) years from the date of shipment.
Local regulations about wood burning equipment should be consulted.