Chicago Brick Oven Insulating Door
The Insulating Door for the CBO 500/750 oven allows you to use your oven for closed-door cooking.  For use with the Chicago Brick Oven's CBO-500/750 brick oven collection, this door helps with heat retention in your oven for those times when you want to try baking, roasting, and other low-temperature cooking techniques.
The Chicago Brick Oven 750 Insulating door is approximately 17"W x 9.25"H.
To install the door, make sure it is tilted or angled forward instead of straight in as it enters the oven. Check out this video tutorial: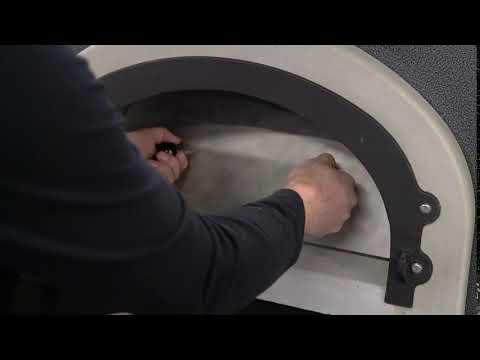 Order the CBO-500 or 750 Insulating Door today!