CBO-500 Countertop Pizza Oven
As a cooking enthusiast, you need a full outdoor living experience. This Chicago Brick Oven 500 Countertop Pizza Oven will be the centerpiece for your backyard entertaining!  Cooking wood fired pizzas and savory meals for family and friends will be a treat in this wood fired pizza oven.
Purchase the CBO-500 today and get a FREE Bonus Cooking Kit with your purchase (while supplies last)! Kit includes a Pizza Peel, Infrared Thermometer Gun, and an Oven Cleaning Brush.  Over $155 value!

CBO-500 Countertop Specifications

Take your outdoor cooking to a new level with the Chicago Brick Oven 500 Countertop Pizza Oven!  For the best of both worlds in outdoor cooking and entertaining, combine Chicago Brick Oven's proprietary manufacturing and simple installation system to fit your budget, outdoor space, and cooking style.
Overall Oven Width: 34.25"
Overall Oven Depth: 32.5"
Overall Oven Height: 23.5"
Door Width: 17"
Door Height: 9.25"
594 sq in Internal Space
Cooking Width/Diameter: 22.5"
Cooking Depth: 26.75"
Internal Height: 12.5"
Insulation Thickness: 3"
Item Weight: 450 lbs.
Overall Height (+chimney & cap): 49.25"
Iron Chef Restaurateurs, Tim Love and Edward Lee, advocate the superior cooking performance of the CBO Pizza Ovens!

"Cooking with wood fire adds an entire new vocabulary to my cuisine, one that is primal, instinctive and adventurous. With my Chicago Brick Oven, I can achieve this with a consistent heat source that I could not live without. It's my favorite oven to cook with. The menu changes weekly but the CBO-750 is a mainstay!"

- Chef Edward Lee
Iron Chef America

CBO-500 Countertop Features
Fuel Type: Wood - there's nothing like authentic wood-fired flavors!
Certification: NSF Rated | UL Listed - safe for indoor and outdoor use
Pizza Oven Items Included: Prefabricated refractory oven in Metal Counter Top Base with Metal Hood with beautiful flue and cap
High-tech composite, it

reduces oven heat-up time

from two to three hours to about 30 minutes - excellent heat holding characteristics
Construction: Refractory Cement | Stainless Steel Fibers -

withstands outdoor elements!
Finish: Copper Vein | Silver Vein | Black
Made entirely in America - combines superior technology with time-proven brick oven design
Insulation Thickness: 3"
Clearance to Combustibles: 10" to Sides | 18" to Ceiling | 30" from Door
The CBO-500 model which offers approximately 27" x 23" of cooking surface
This outdoor pizza oven provides over 600 square inches of cooking surface which is perfect for the patio pizza parties! 

Don't hesitate - Add To Cart now to get your own Chicago Brick Oven CBO-500 countertop oven today! Have more questions? Give us a call.
Videos
Benefits of a Chicago Brick Oven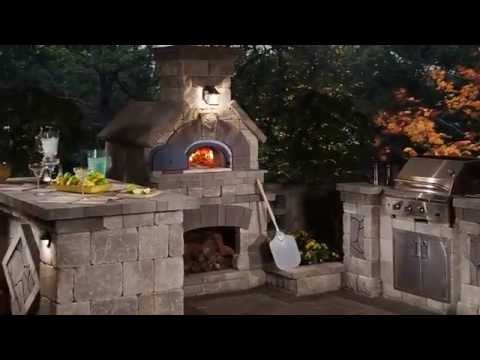 Firing Your Outdoor Pizza Oven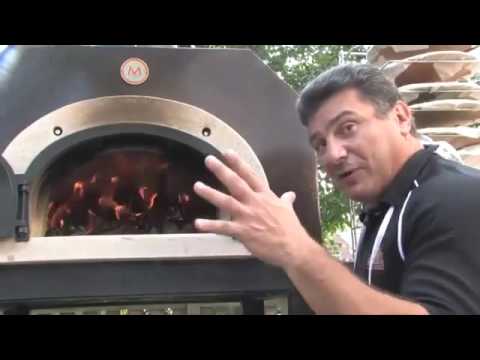 Warranty
Chicago Brick Oven has a limited warranty that warrants their products to be free from defects in materials and workmanship for a period of three (3) years from the date of shipment.
Local regulations about wood burning equipment should be consulted.