The Perfect Addition to Any Outdoor Kitchen!
The long awaited Mason-Lite 18" Toscana Wood Fired Pizza Oven brings ease to both the installation and operation of an outdoor masonry pizza oven. The 18" Toscana Pizza Oven will give you the ability to cook your own mouth-watering custom dishes and recipes in the comfort and privacy of your own backyard.
What better way to bring the family together than over delicious food and a beautiful oven?
Pizza Oven Benefits
Prefabricated and modular for easy assembly.

Made with refractory materials for even heat distribution.

Bring the family together over mouth watering food cooked in your own backyard oven.

Impress your friends and neighbors with your amazing culinary skills.
The 18" Toscana Wood Fired Oven is a prefabricated, refractory modular wood fired oven designed for assembly on site. The kit consists of interlocking precast components which are adhered together with masonry mortar.
This kit includes all the parts necessary for assembly of a complete Wood Fired Oven. Available in both countertop version or with wood storage base.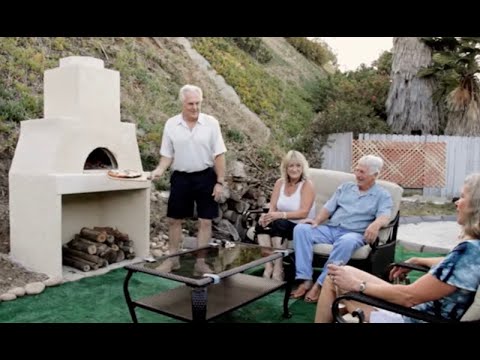 Kit Component List
Hearth BTM (2)

Firebrick 9 x 4.5 x .88 (12)

Firebrick 8.5 x 2.25 x .88 (4)

Firebrick 9 x 3.5 x .88 (4)

Firebrick 9 x 3 .88 (2)

Dome, Front (1)

Liner, Firebrick, Front (1)

Dome, Rear (1)
Spec Sheet
Important Note: Due to the heat and weight issues, the Toscana Wood Fired Oven, Table Top version installation requires a non-combustible base with no wood underpinnings, prepare custom base to handle the Toscana Oven 684 lbs. with optional base support weight 580 lbs. for a total of 1264 lbs
*Kit does NOT include door. Must be purchased separately.*
Mason-Lite 18" Toscana Wood Fired Pizza Oven Kit User Manual