A wood-fired pizza oven is one of the greatest addition to your outdoor kitchen! 
The Premio Italian-inspired oven has wall-to-wall cooking space giving you the ability to cook 2-3 pizzas at once, grill steaks, make desserts, or roast anything you want with great wood flavors.
This outdoor wood-fired oven was designed for the backyard chef who is ready to graduate from typical grill cooking.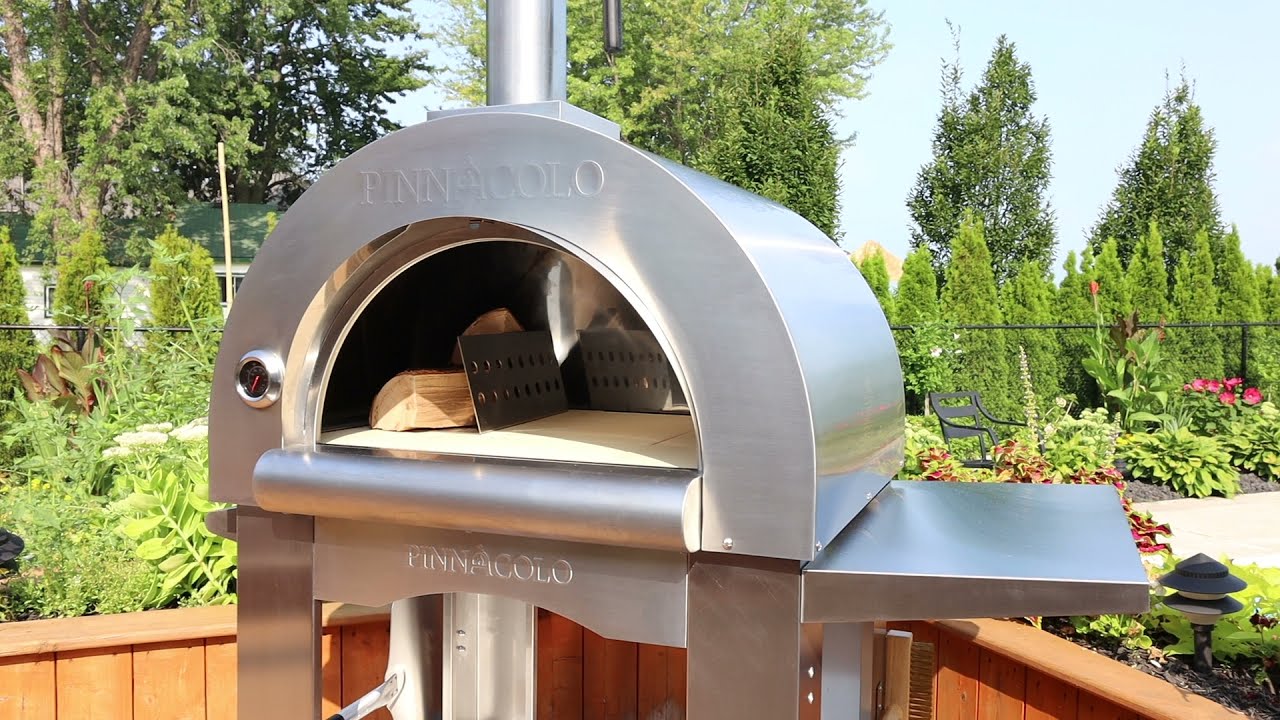 PREMIO Features:

Insulated double-wall stainless steel dome - designed to focus the flames and helps retain heat
Cordierite pizza stones - thermal shock resistant and retain heat for a crispier crust
Stainless steel side shelf - 14" wide shelf makes preparation easier
Stainless door visor - keeps the front of your oven cleaner
Fixed Thermometer - instant view of the ambient temperature inside your oven
Adjustable Chimney Damper - allows you to control the airflow and temperature
Combination side handle//store bar - includes holding towel and S hooks to hang accessories
Wheeled base with locking casters - lets you move your oven to the best cooking position
Large wooden door handle - stays cool and protects hands from high temperatures
Complete selection of Tools - Ready for years of great food!
Specs and Measurements:
Tip of the chimney to the wheels - 78" tall
Oven: 32"W x 28.5" D 
Side shelf - 14" W x 28.5" D


While similar in appearance, the Pinnacolo PREMIO Wood Fired Pizza Oven is the upgraded version of the Pinnacolo PRIMO Wood Fired Pizza Oven.  Both are exceptional when it comes to performance so below are the special features that make the PREMIO different:
Arrives at your door with:
12" Pizza Peel
Cleaning broom with scraper
Stainless Steel Pizza Rocker Cutter
Weatherproof cover
Infrared Thermometer
High-Temperature Gloves
Stainless Steel Fire Separator
And a bonus PINNACOLO Apron!
Pinnacolo PREMIO Wood Fired Pizza Oven User Manual

Complete with a 1-year limited warranty!

Please note that the Pinnacolo PREMIO is only available in the USA for now. We're working on making this product available in Canada soon.
Check out the Premio pizza oven video below: