Matone Barile Grande Pizza Oven Kit Form
Building a wood fired pizza oven is not hard. Actually, building pizza ovens is quite easy! And while there are countless methods on how to build a pizza oven floating around the internet, there is no easier (or correct) way to build a pizza oven than by using the Mattone Barile Grande foam form. We've taken the science out of building a wood-fired pizza oven by creating an easy-to-use foam form that holds your firebrick at the optimum height, width, depth, and angle so you can easily build a perfectly proportioned wood-fired pizza oven in a classic barrel shape.
Simply place fire brick snugly between the elevated ridges along the Mattone Barile Grande foam form, then mortar the fire bricks into place with refractory mortar, fireplace mortar or a similar type of non-water soluble high-temperature mortar. Once the high-temp mortar is dry, remove the foam form and perform a few curing fires before hosting your first pizza party. Keep in mind, pizza ovens perform much better when they are wrapped with 2 or 3 layers of ceramic fiber blanket.

Final Mattone Barile Grande Brick Oven Form Includes:
Interior Dimensions - 24"W x 18.5"H x 41.5"L
Cooking Surface - 1107 Square Inches
Great for Families of 5 or more

Mattone Barile Grande Brick Oven Form Benefits:
Excellent for Pizzas, Breads, BBQ & Smoking Foods
Super-Easy to Build with Step-by-Step Instructions
Classic design has been used for over 4000 years
Works with any color of Refractory Brick or Fire Brick
Will become the Focal Point of your Backyard!
Build the Base and Oven in just 3 weekends (or less)
A Great DIY Brick Pizza Oven Project for the Entire Family
US & International Patents Pending
Made in the USA!

Mattone Barile Grande Brick Oven Form Includes:
FREE SHIPPING in the contiguous United States!
Shipping to Canada & Free Border Delivery
The Mattone Barile Grande Outdoor Woodfired Pizza Oven Form Only
Don't hesitate - Add To Cart now to build your own DIY Refractory Brick Pizza oven today!
Have more questions? Give us a call or send us an email.
Video: Building the Cortile Barile Refractory Brick Pizza Oven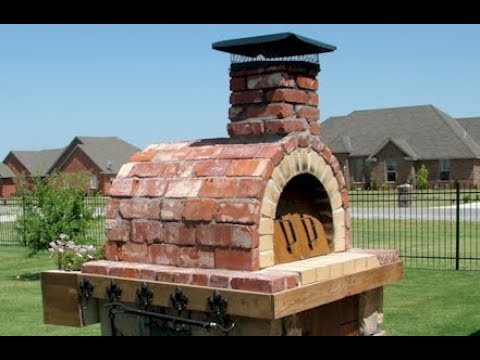 Brickwood Pizza Oven Kit Mattone Barile
Foam Form Installation Guide
Step 1: Building The Base
Step 2: Building The Oven