Matone Barile Pizza Oven Kit Form
Once you've tasted brick oven pizza from a REAL brick pizza oven, not a gas or pellet-powered toaster oven, other pizzas or artisan loaves of bread will never taste as good!   You can bring that flavor to your own family meals with the Mattone Barile DIY wood-burning pizza oven!
Starting with this pizza oven form, you and your family can build a wood-fired brick pizza oven that will create amazing culinary dishes (and memories) that you treasure forever!  
Once built, the Mattone Barile is a medium-sized brick pizza oven that is made with heat-retaining, locally sourced refractory bricks.   

Final Mattone Barile Brick Oven Specs:
Interior Dimensions - 22"W x 17"H x 32"L
Cooking Surface - 736 Square Inches
Great for smaller events (1-19 people)

Mattone Barile Brick Oven Form Benefits:
Excellent for pizzas, loaves of bread, BBQ & smoking food
Free How to Build an Outdoor Pizza Oven Plans!
Classic design has been used for over 4000 years
Works with any color of refractory brick
Preferred Size for Outdoor Fireplace with Pizza Oven
Will become the focal point of your backyard
Build the base and oven in just 4 weekends (or less)
Makes a GREAT project for the family
Patent Pending Design
Made in the USA!

Mattone Barile Brick Oven Form Includes:
FREE SHIPPING in Continental US!!
Canada Shipping / Free Border Delivery! 
The Mattone Barile Kit / Form Only
Don't hesitate - Add To Cart now to build your own DIY Refractory Brick Pizza oven today!
Have more questions? Give us a call or send us an email.
Video: Building the Cortile Barile Refractory Brick Pizza Oven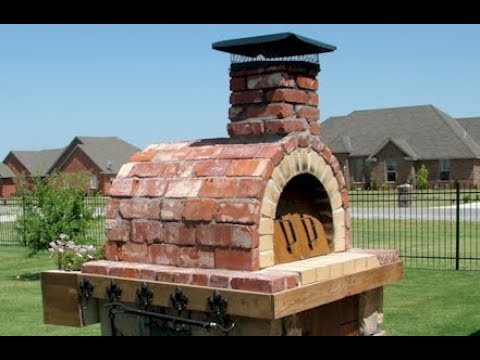 Brickwood Pizza Oven Kit Mattone Barile
Foam Form Installation Guide
Step 1: Building The Base
Step 2: Building The Oven