All these tools are made of high-quality stainless steel and are adjustable by screwing their extensions of 25 cm each to give them extra length. The peel sets can be extended to any of the peel set sizes, 24", 36", and 48", and they are available in black!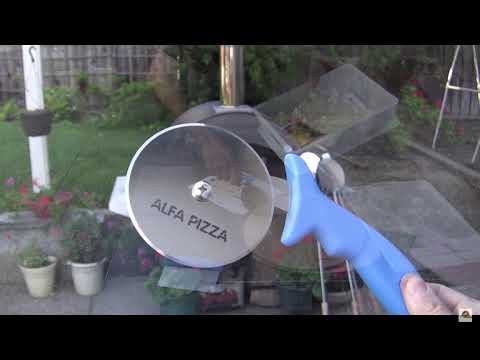 Pizza Tool Kit Features
✔︎ Turner Peel. You can use the round pizza peel to rotate pies in the oven. Never mind, with some practice you will quickly become a pizza-meister!
✔︎ Brush Peel. The brush comes with brass bristles for better cleaning without damaging the oven floor.
✔︎ Rake Peel. The ember rake allows you to prepare the cooking floor and to move ash, embers, and burning wood safely to the oven sides.

✔︎ Pizza Cutter. Pastry cutter, with ergonomic handle and stainless steel blade, perfect for a clean cut of the dough.

✔︎ Pizza Dough Ball Peel. Asymmetrical small paddle for dough balls to simplify handling the dough balls.
✔︎ Pizza Dough Box. The dough ball box guarantees the proper air conditions and maximum hygiene for the rising process. Suitable for any home refrigerator – 40x30cm (inch 15.7 x 11.8).

✔︎ Infrared Thermometer. The infrared thermometer allows you to read the temperature on all points of the oven floor in order to bake at the right time.
✔︎ Wooden Chopping Board. With the spruce chopping board processed for food products, it is possible to follow the furrows in order to cut the pizza in equal parts.

✔︎ Cookbook. In the cookbook there are lots of recipes to cook in your wood fired oven. The recipes are made by the ALFA cookers.

✔︎ Oven Mitt. The heat-resistant glove in 100% cotton bouclé continuous filament is ideal to safely use the hot parts of the wood-fired oven.

✔︎ Apron. With the ALFA apron, any chef will be recognized.

Buy the Pizza Tool Kit today and plan your first pizza party!